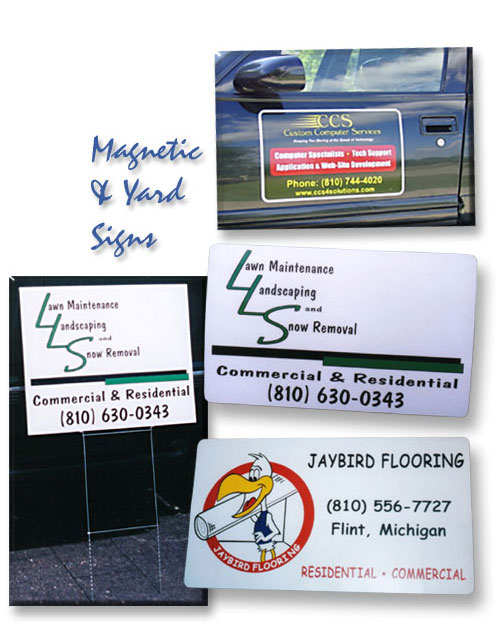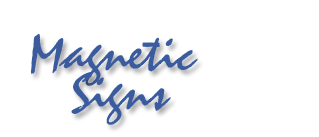 Magnetic Signs
are a useful tool to advertise your company name, logo, phone number and services/products you provide during the day and because they are removable, you just remove it in the evening. Magnetic Signs allow you to use any vehicle as a company car or truck without putting on permanent graphics. Standard sizes are 12" x 18" for cars and 15" x 24" for trucks. Custom sizes are available up to 24" high by any length you need.
12" x 18" $50.00/pair
15" x 24" $60.00/pair
The above prices are for a pair of one color magnetic signs. Graphics and logos can be added for an additional fee. Call for a quote. Customer provided artwork must be in a .eps or .ai (Adobe Illustrator) format. Other formats such as .jpg, .tiff, .bmp are acceptable but will require an additional conversion cost starting at $40.00. Conversion cost varies depending on the complexity of the design.